Created by audio experts for people who love and create music.
High Performance Earphones
Shop Collection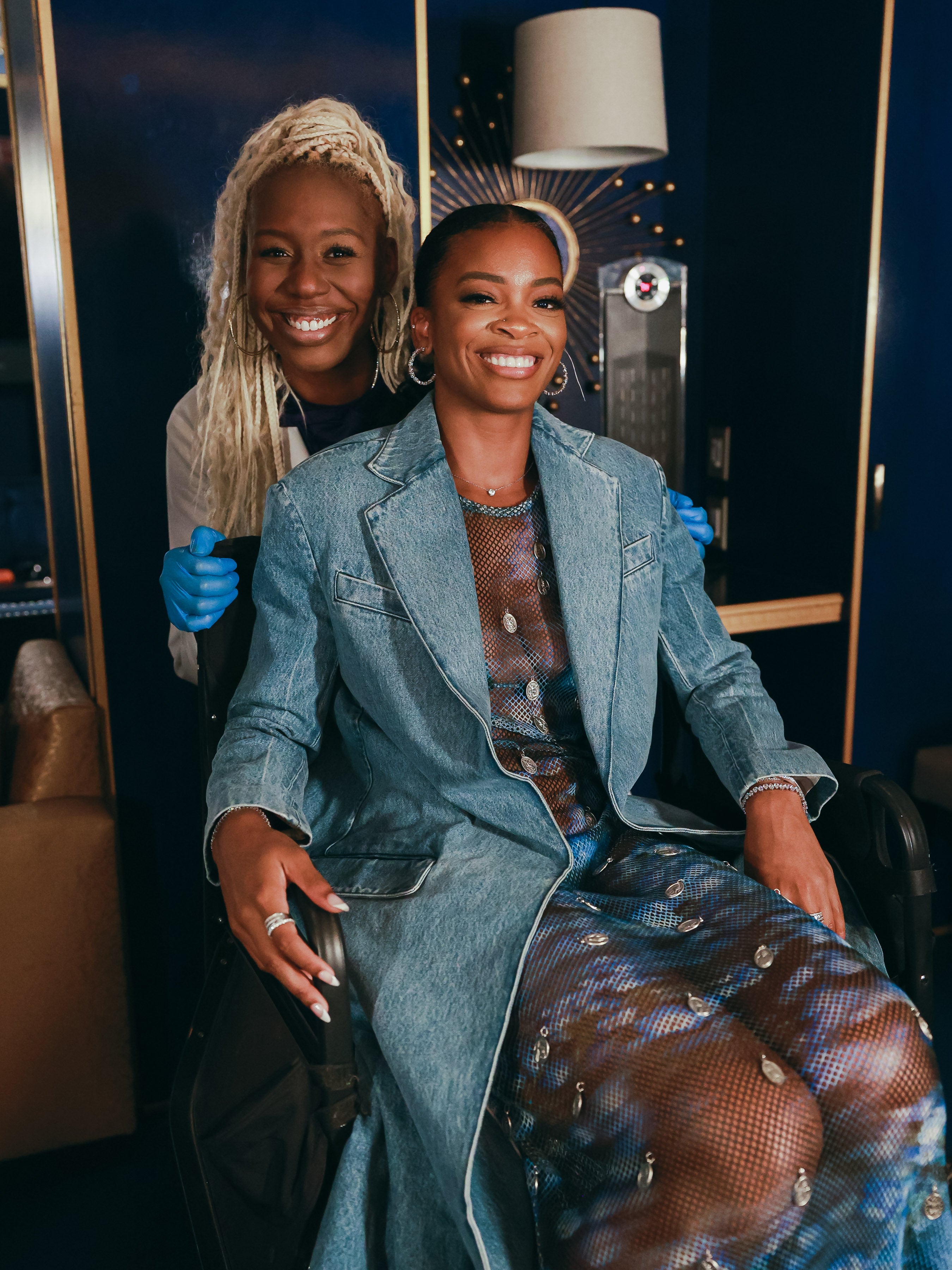 Concierge IEM Package for Music Artists
Experience the VIP treatment and take your music career to new heights with the JRUMZ Music Artist Concierge Package. Elevate your music experience with our exclusive concierge services tailored to meet the on demand needs of music artists.
Book Now
Hear what makes you happy with Jrumz.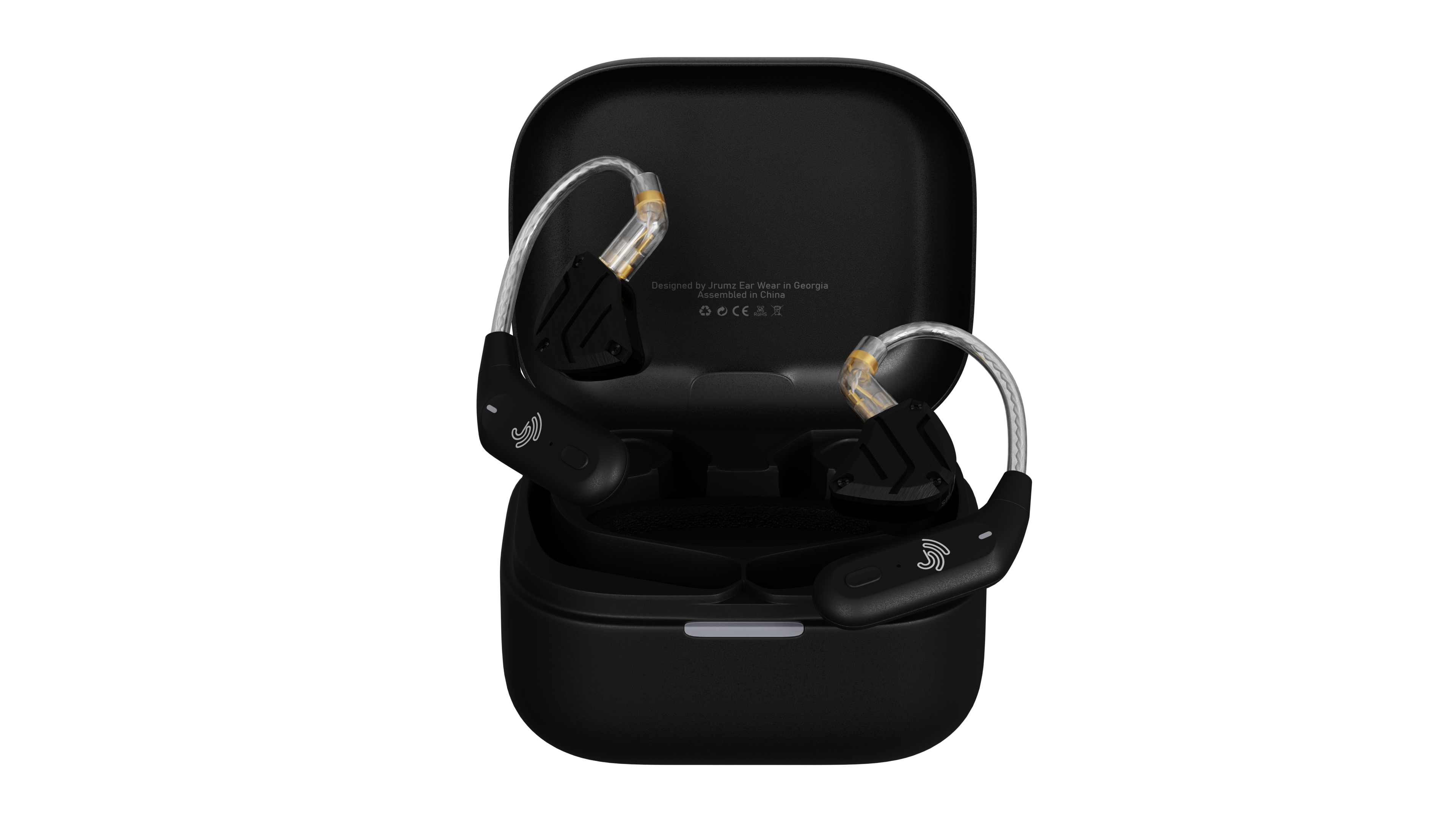 10 DRIVERS
A leap forward in sound and design
Crafted by audio experts, the Jrumz 10 Driver Expression Plus wireless earphones features hybrid active noise-cancellation, a streamlined form designed for comfort, with bluetooth and multi-device compatibility across operating platforms & devices.
Shop Jrumz Earphones
Jrumz is known for providing a first-class audio listening experience with the clearest sound in the industry.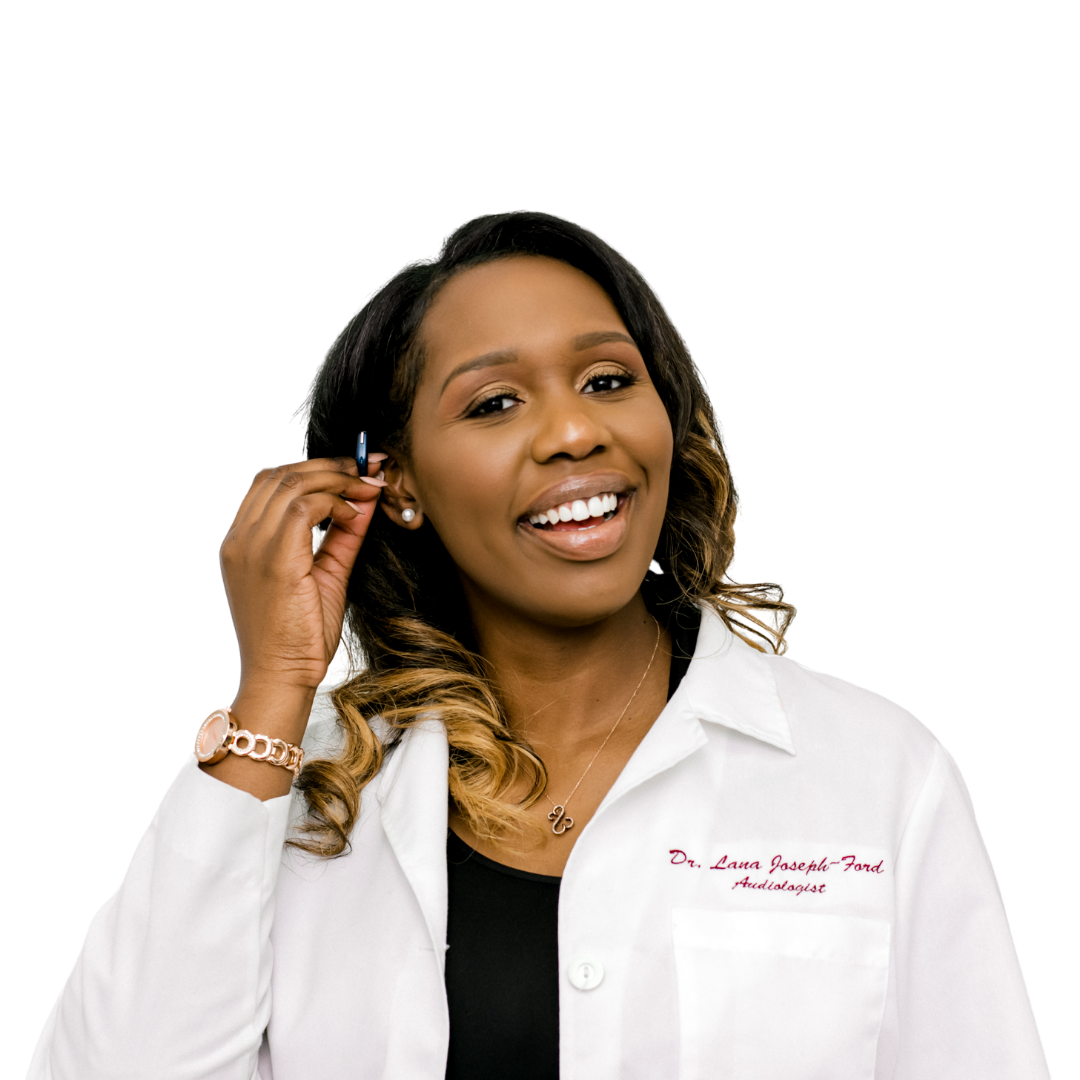 Created by Leading Audiologist, Dr. J
Dr. Lana Joseph-Ford is reminiscent of the early women innovators in MedTech who were pioneers in the treatment and prevention of disparities in audio technologies. As a child Dr. J suffered with speech and hearing difficulties. She became an audiologist to close the gap for device innovation, aid in the betterment of users' hearing, and has created a pathway to break limited access to hearing health due to socioeconomic barriers.
Learn More
As Seen On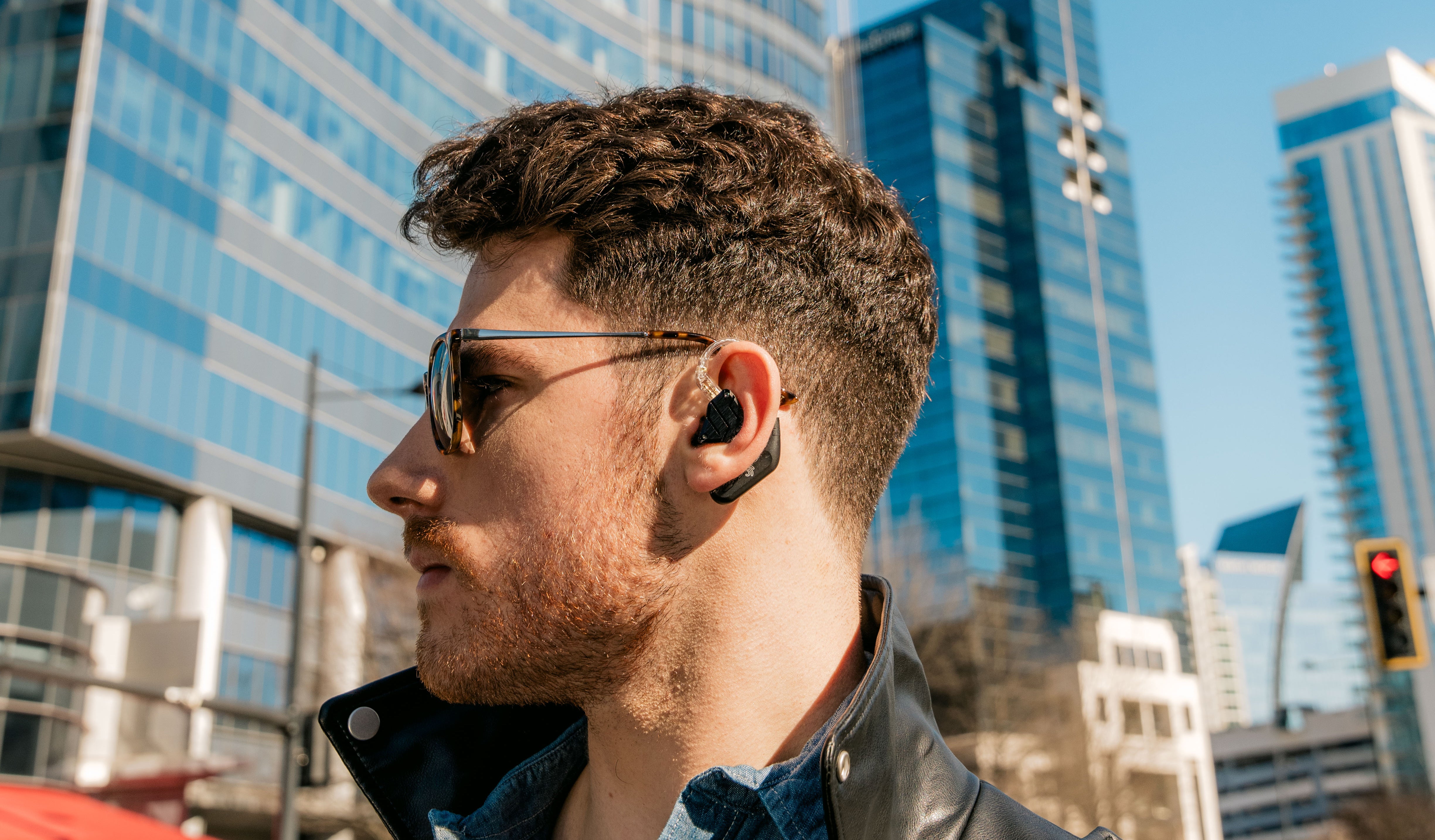 Experience Music Without Distractions
Active Noise Cancellation
Tired of unwanted noise ruining your audio experience? Enjoy dynamic sound without the distraction from planes, gyms, and other outside noise.
Dynamic Sound On The Go
Stylish & Compact
Carrying around heavy headphones with annoying wires are a thing of the past. Take your listening experience to new heights with the mobility you love.
Never Lose Another Earphone Again
Secure & Snug Fit
From working out at the gym, jamming in the studio, or at work, take calls and enjoy dynamic audio without losing your earphones.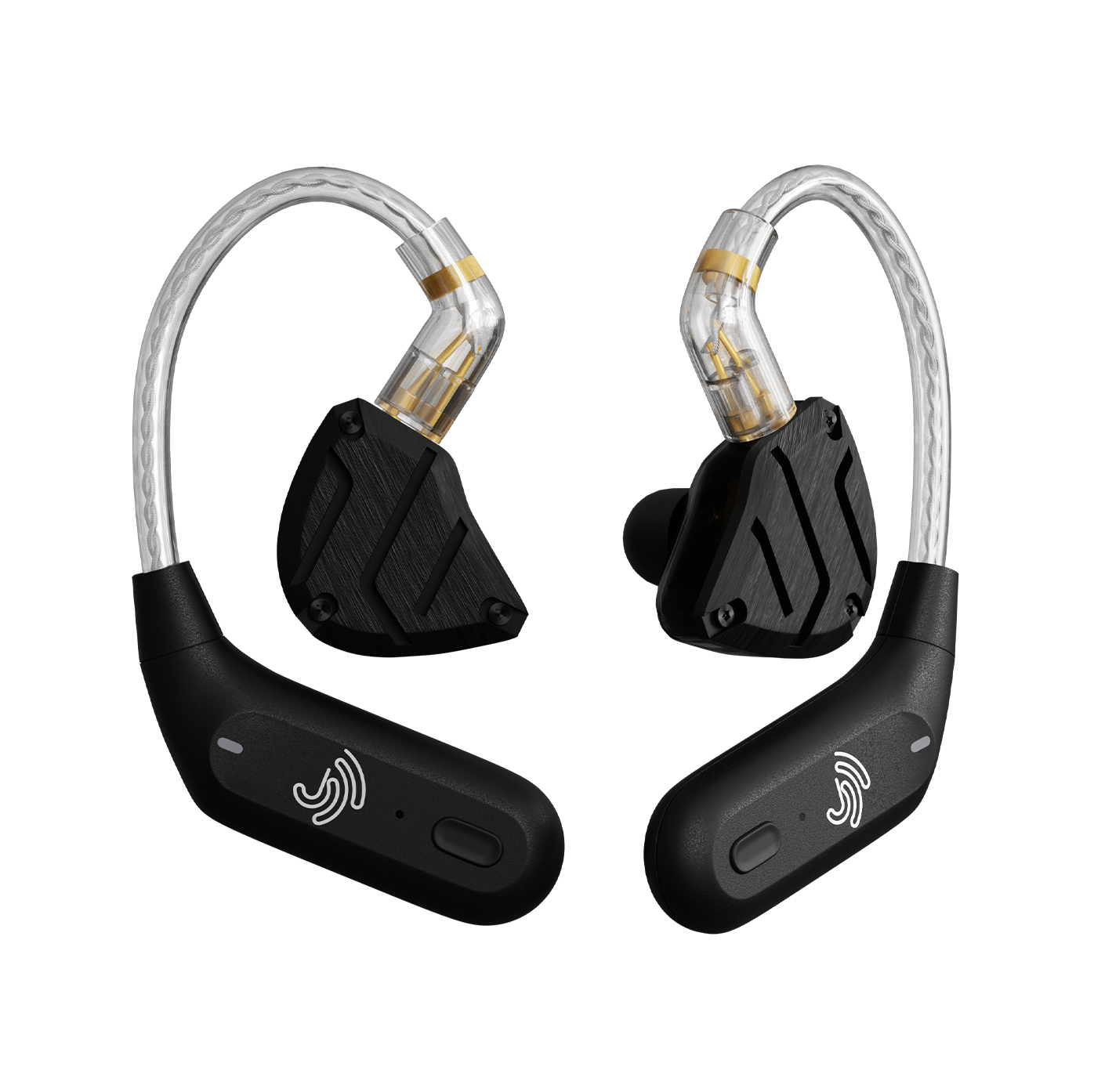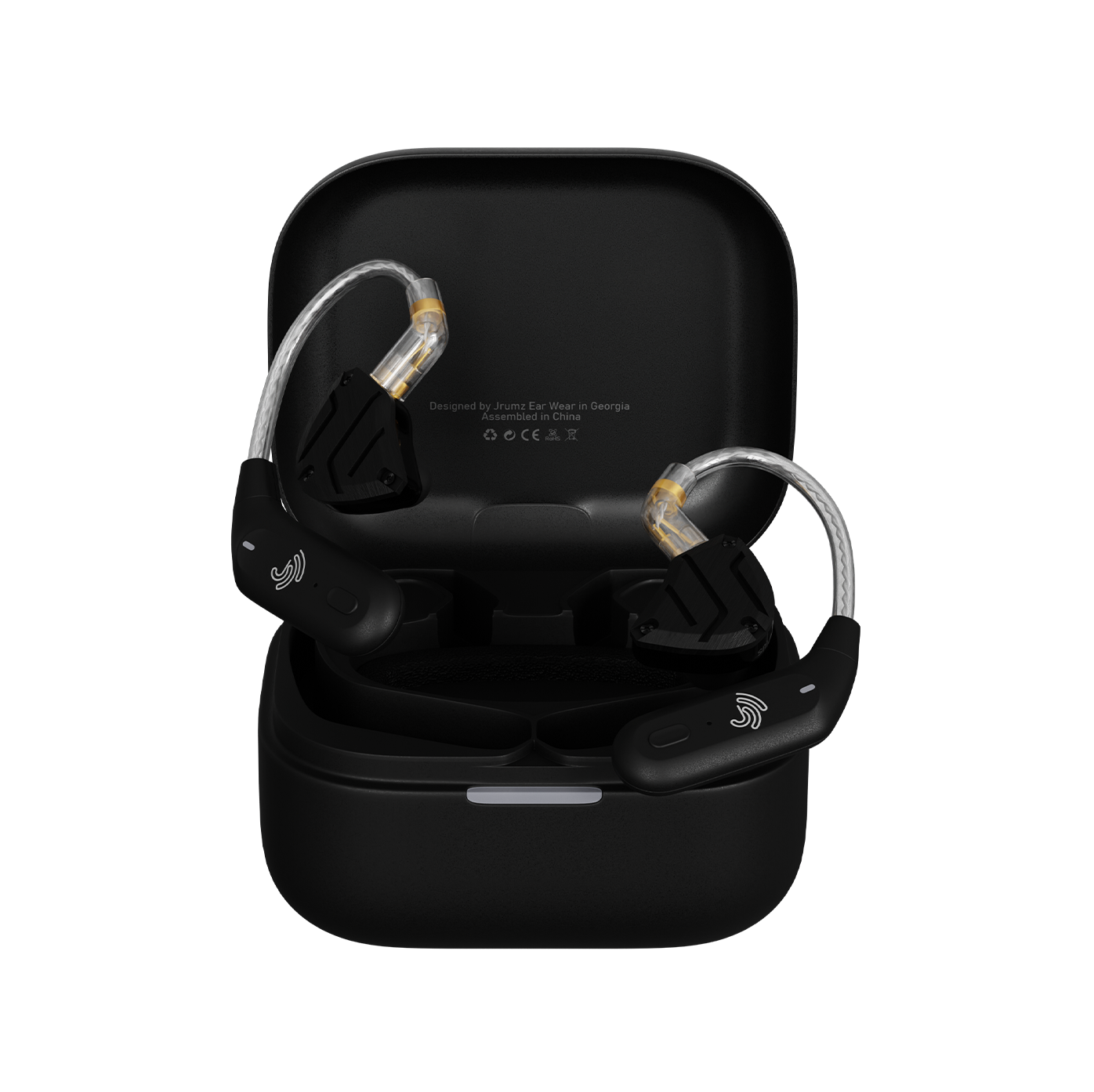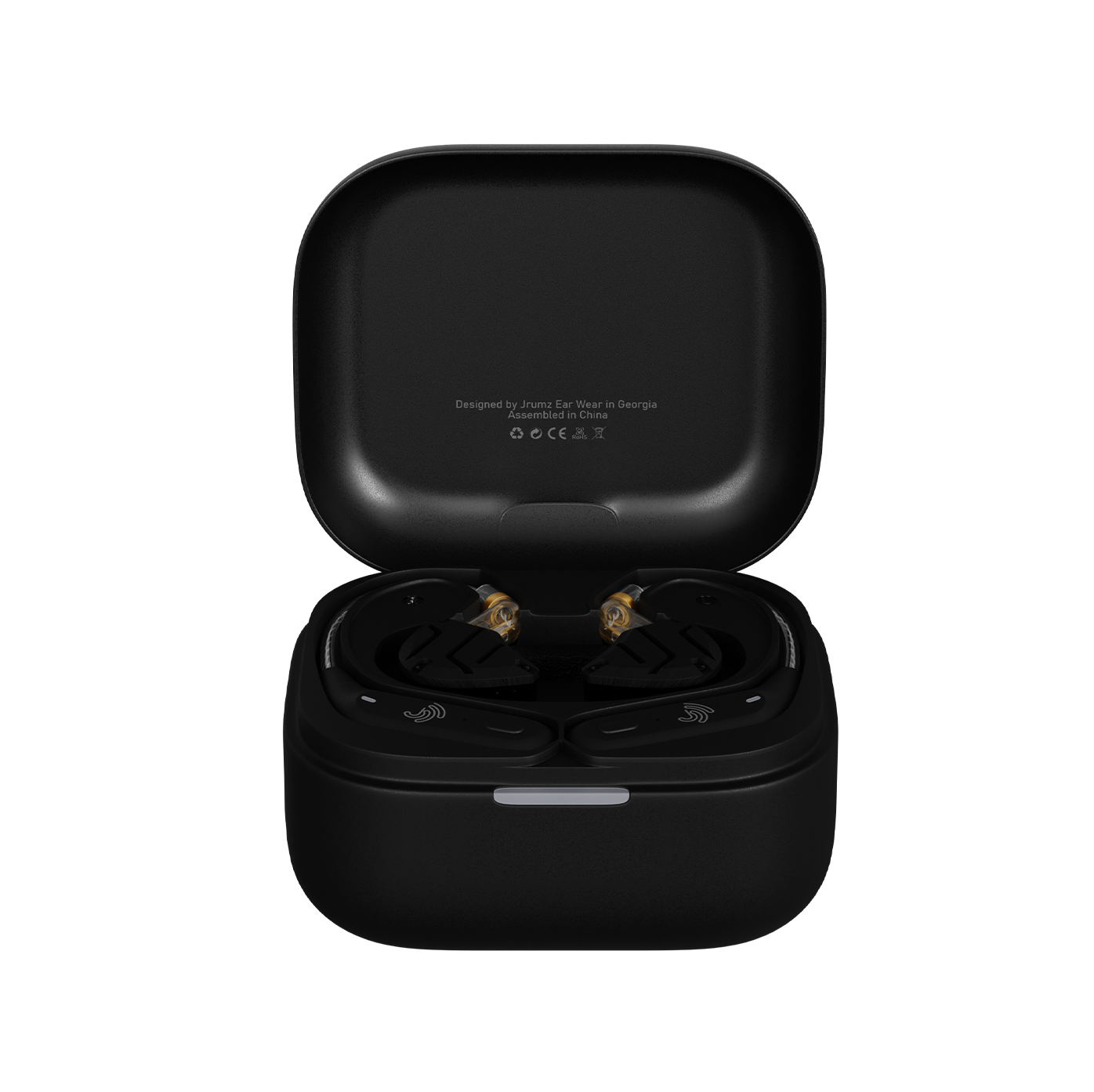 ---
Best for: Everyone. Expression Plus are our most popular earphones and are great for everyone.

From zoom calls to to a run in the park, the Expression Plus is the earphone you need to get you through your busy day. The Expression Plus is a hybrid device with an interchangeable bluetooth adapter and 3.5mm wired cable.

Additional features include:

10 driver system

48-hour battery life

Active noise cancellation

Rechargeable case for wireless connections

Ergonomic Fit

Microphone and speaker

Hands free answering

Interchangeable bluetooth adapter and 3.5 mm wired cable included

Interchangeable small, medium, large earphone tips included

Connect to your bluetooth enabled devices

Designed with a 24 ohms impedeance and 109 dB sensitivity

1 year warranty
Compare
Which earphones are made for you?
Not sure which one to choose? We choose our most popular earphones. Compare them and choose the best version for your needs.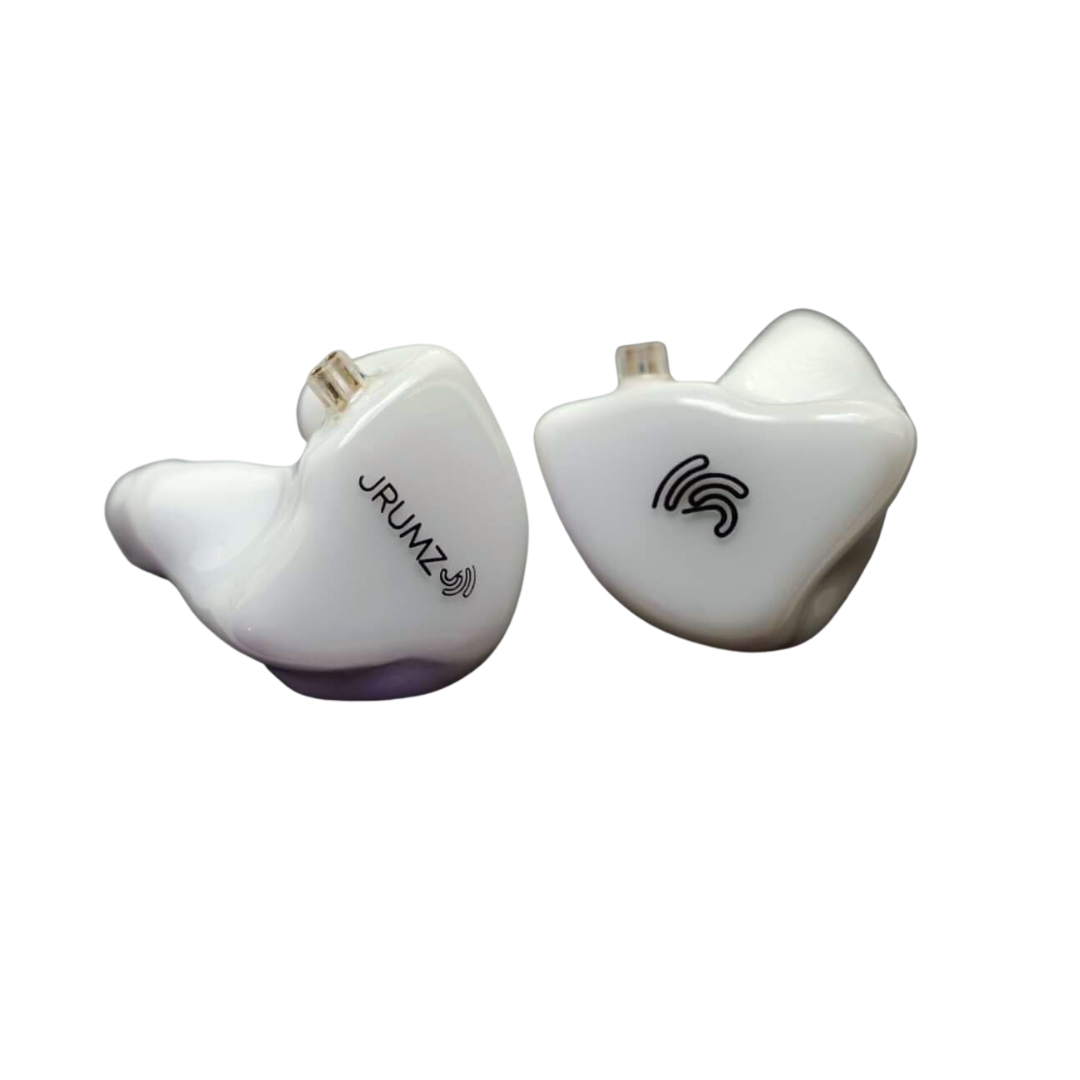 Active Noice Cancellation
FAQs
Have more questions about our products? Check out the most frequently asked questions.
Discover the epitome of audio excellence and style in Jrumz Ear Wear's current product guide.
Click here to view our product guide.
Our customer support is available Monday to Friday: 8am-5pm.
Average answer time: 24h
How long will it take to get my orders?

Non-custom orders processed here will take 1-3 business days to arrive. Orders over $100 will be processed with free 2 day shipping.

Custom orders may take 4-8 weeks for processing and production.

Delivery details will be also be provided in your confirmation email.
Jrumz earphones are made of high-quality materials to ensure durability and optimal performance. The specific materials used may vary depending on the model and design, but generally, Jrumz earphones feature components such as:

Earphone Housing: The housing of Jrumz earphones is typically made of lightweight yet sturdy materials such as plastic or metal alloys. These materials provide a balance of durability and comfort.
Cables: The cables used in Jrumz earphones are often made of high-grade materials like oxygen-free copper (OFC) or tangle-free wires. These materials ensure reliable signal transmission and minimize tangling.
Ear Tips: Jrumz earphones come with different types of ear tips, including silicone and memory foam. The silicone tips are typically made of soft and flexible silicone material, while memory foam tips are composed of memory foam material that conforms to the shape of your ear canal.
Drivers: The drivers inside Jrumz earphones are responsible for producing sound. They are typically made of materials such as neodymium magnets and high-quality diaphragms, which help deliver clear and accurate audio reproduction.

Overall, Jrumz is dedicated to using premium materials to create earphones that offer superior sound quality, comfort, and durability.
What is the difference between custom and non-custom Jrumz in-ear monitors?

The main difference between custom Jrumz in-ear monitors and non-custom Jrumz in-ear monitors lies in the fit and personalization. Custom Jrumz in-ear monitors are individually crafted to fit the unique shape of your ears. They require a process called ear impression, where a mold is taken of your ears to create a custom-fit design. This ensures maximum comfort, noise isolation, and optimal sound quality tailored specifically to your ears. On the other hand, non-custom Jrumz in-ear monitors are pre-made and come with standard ear tips that may not provide the same level of customized fit and comfort.
How many drivers are in each pair of Jrumz in-ear monitors?

Jrumz in-ear monitors are equipped with five drivers in each earphone for a total of 10 drivers. These drivers are responsible for separating different frequency ranges and delivering a more accurate and detailed sound reproduction. With multiple drivers, Jrumz provides an immersive and high-fidelity listening experience, making them ideal for professional audio settings and discerning audiophiles who value precise sound quality.
Are Jrumz earphones only made for audio professionals?

No, Jrumz is not exclusively for audio professionals. While Jrumz in-ear monitors are designed to meet the demands of professional audio applications, they are also suitable for anyone who appreciates high-quality sound and wants to enhance their listening experience. Whether you're a music enthusiast, a performer, or someone who simply enjoys immersive sound reproduction, Jrumz in-ear monitors can provide you with exceptional audio performance and a personalized fit for maximum comfort.
Can Jrumz be exposed to water, air or light?

Jrumz earphones are designed to be used in everyday situations and are generally resistant to normal exposure to air, water, and light. However, it is important to note that while Jrumz earphones are built with durability in mind, they are not completely waterproof or designed for underwater use. It is recommended to avoid submerging them in water or exposing them to excessive moisture. Additionally, prolonged exposure to direct sunlight or extreme heat may affect the performance and longevity of the earphones. It's best to handle and store your Jrumz earphones in a dry and protected environment to ensure their optimal functionality and lifespan.
Do I need to have an ear impression before ordering my Jrumz?

No, you do not need to have an ear impression before ordering Jrumz earphones. Jrumz offers a variety of ear tips in different sizes that are designed to fit most ear shapes and sizes. These ear tips provide a comfortable and secure fit for most users. However, if you have specific concerns about the fit or if you prefer a customized fit, you have the option to get an ear impression made by a professional audiologist.

An ear impression can be used to create custom-fit ear tips for a more personalized and precise fit. It is an additional service that can enhance the comfort and performance of your Jrumz earphones. Ear impressions are free with Jrumz purchase. Place your order for your Jrumz custom earpiece online.

Once you place an order, one of our client service specialists will contact you directly to schedule an appointment with a Jrumz preferred Audiologist near you.
How can I become a Jrumz preferred Audiologist?

Jrumz is actively recruiting Audiologists around the U.S. to join our team. If you are interested in becoming a Jrumz preferred Audiologist, please send an email to Jrumz@JrumzWorld.com.
What is the process for getting my Jrumz repaired if it malfunctions or stops working?

If your Jrumz product stops working and requires repair, we encourage you to review the trouble shooting guide. However, if your issue is not resolved, you can contact Jrumz customer support at Jrumz@JrumzWorld.com or visit our website for instructions on the repair process. Customer support will provide guidance on how to proceed, which may include sending the product back to us for evaluation and repair. It's important to check if your product is still under warranty, as repairs may be covered depending on the terms and conditions. Jrumz customer support will be able to provide you with the necessary information and assist you throughout the repair process to ensure your product is fixed and functioning properly.
30-Day Money Back Guarantee

We understand that sometimes things change. Non custom items purchased at the Jrumz Store follow a standard return policy and may be returned within 30 calendar days from the date you received it.

Only items that have been purchased directly from Jrumz Ear Wear, either online or at an actual Jrumz Ear Wear Retail Store, can be returned to Jrumz.

Jrumz products purchased through other retailers must be returned in accordance with their respective returns and refunds policy.

Please review our refund policy for more information.
Our customer support is available Monday to Friday: 8am-5pm.
Average answer time: 24h