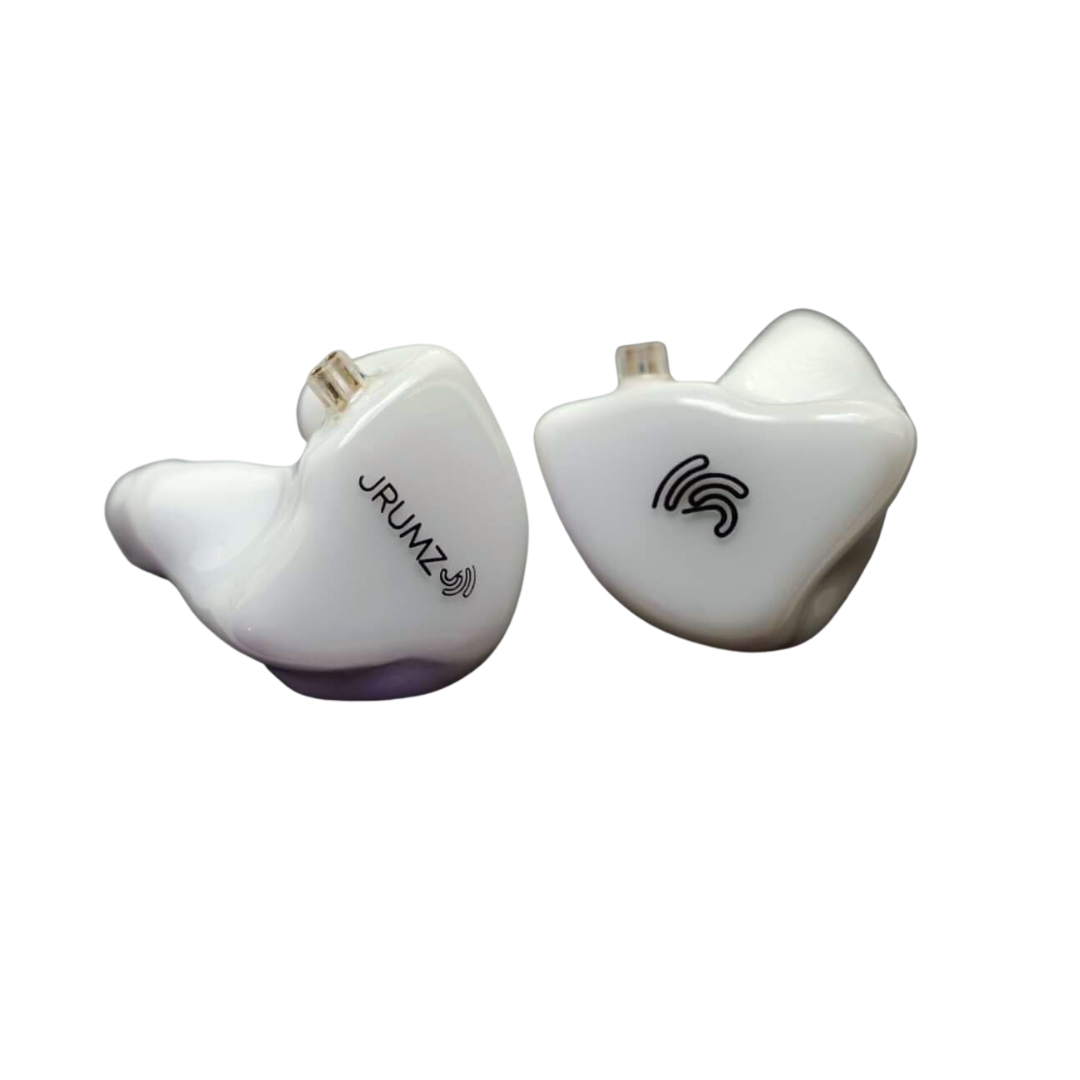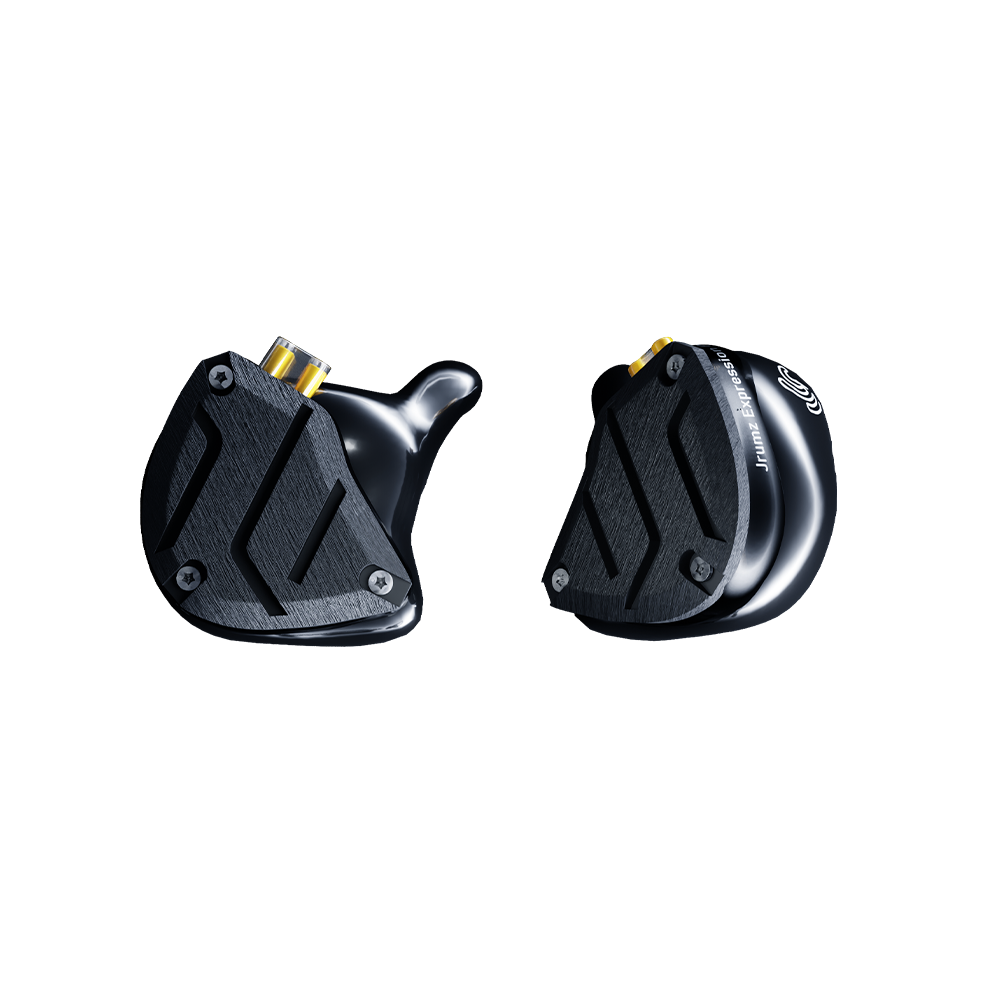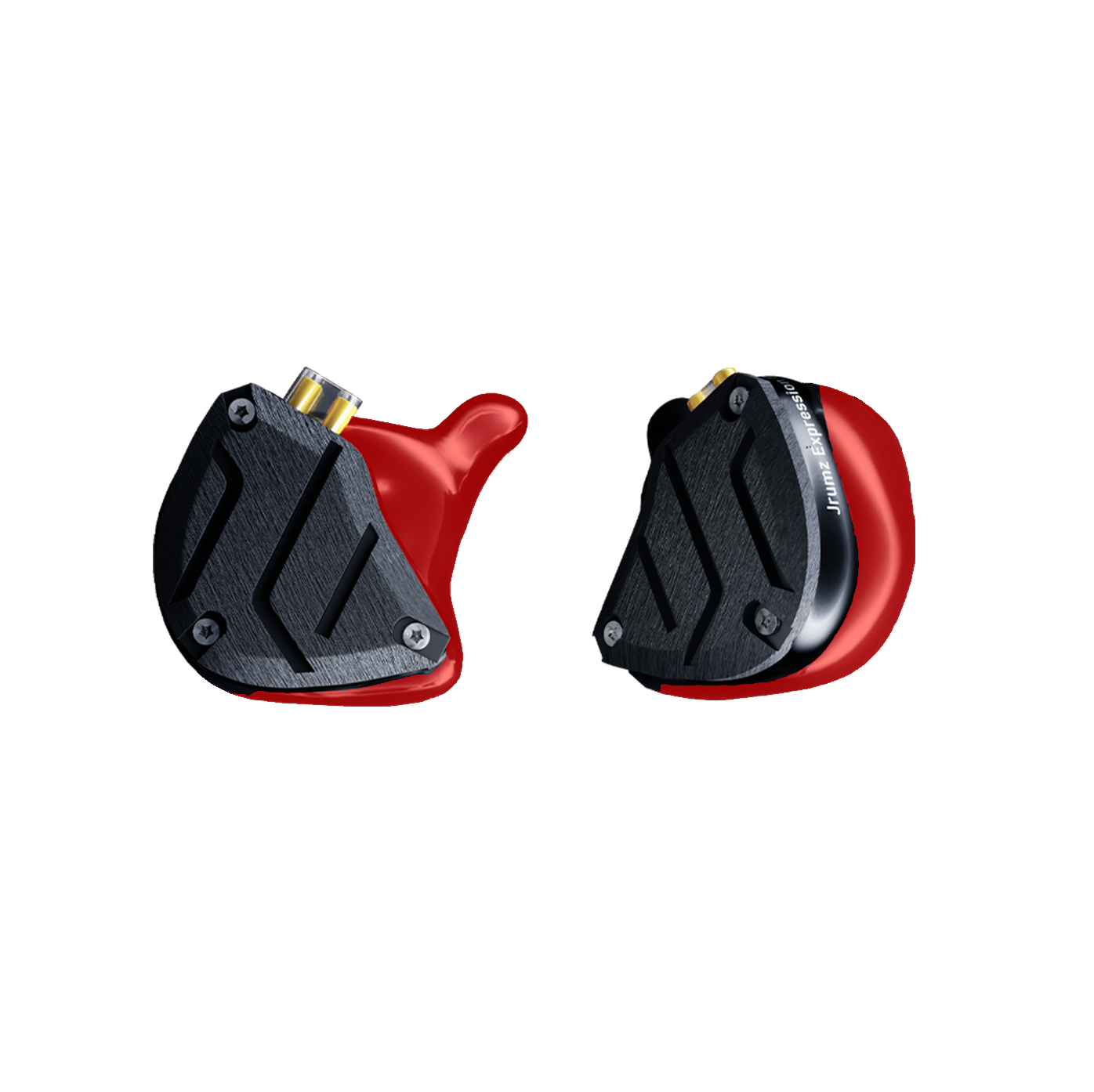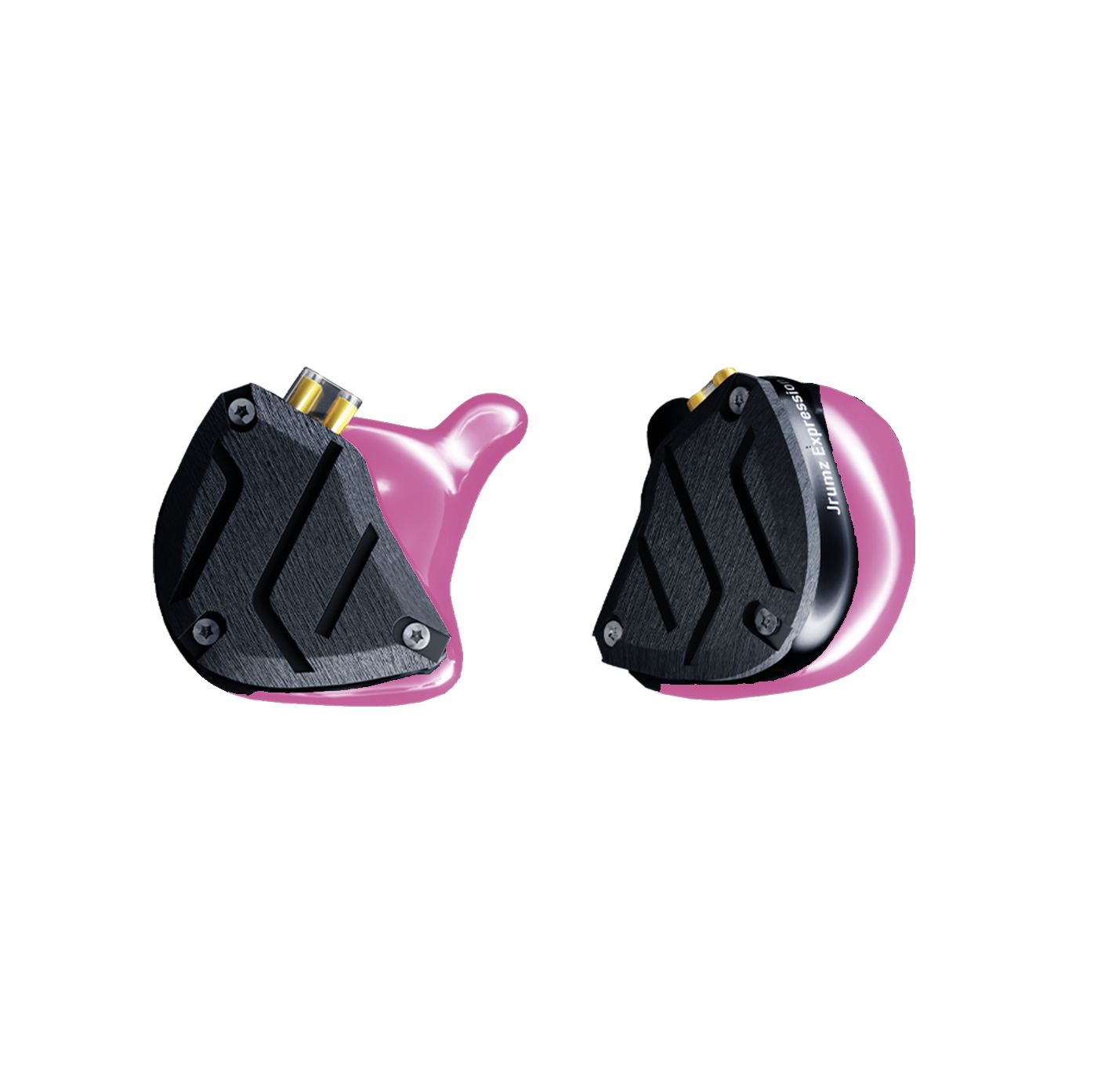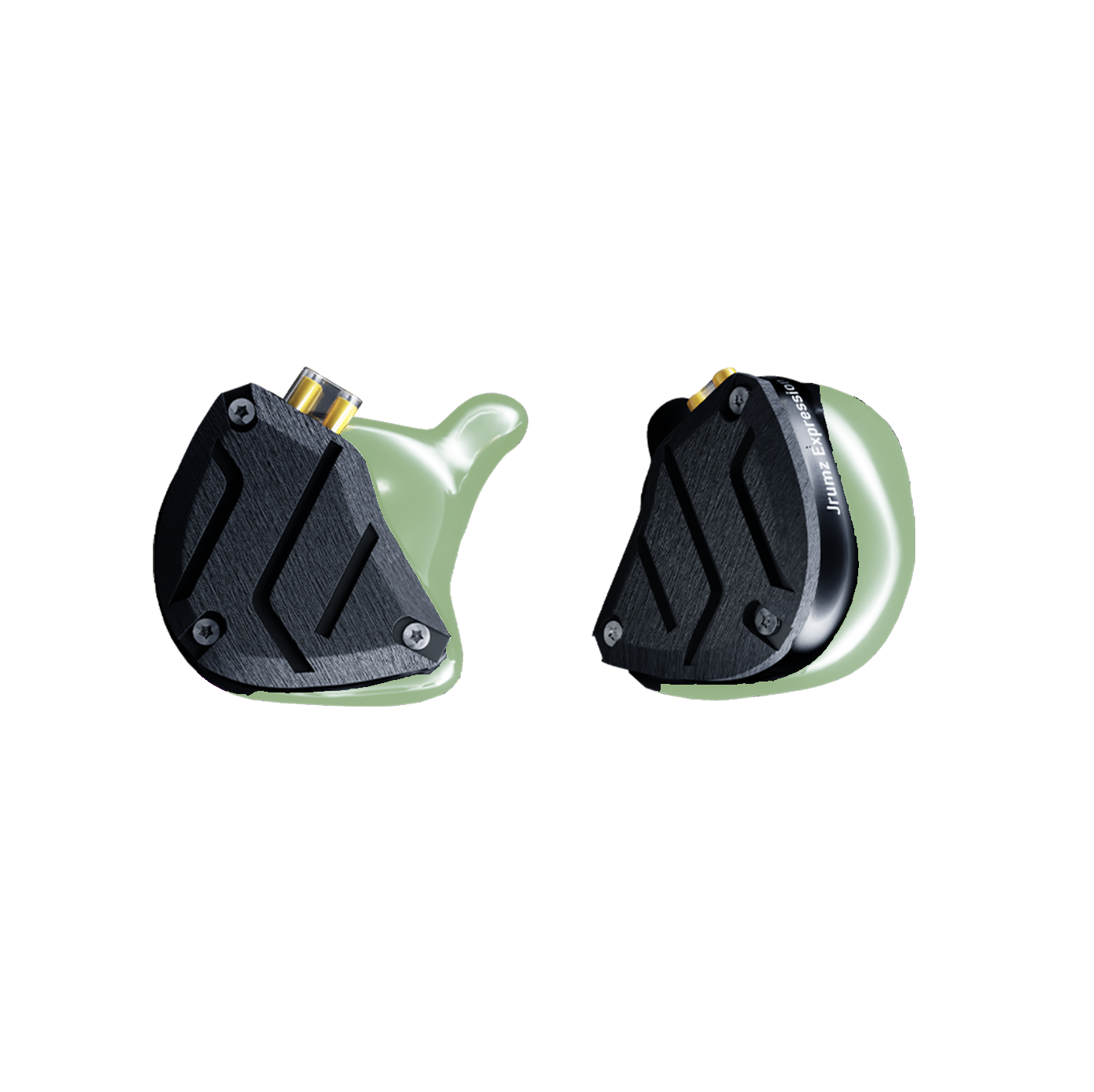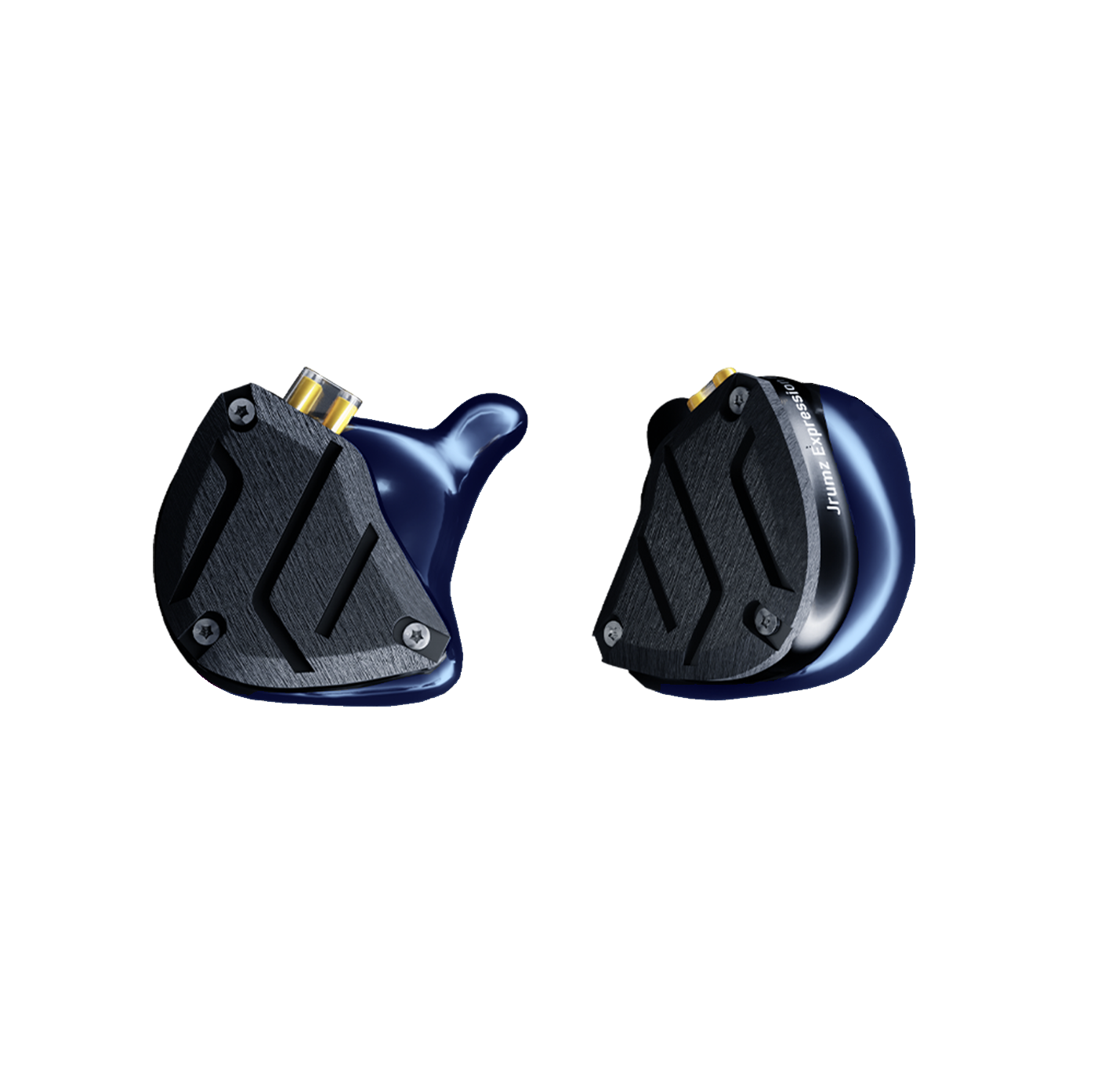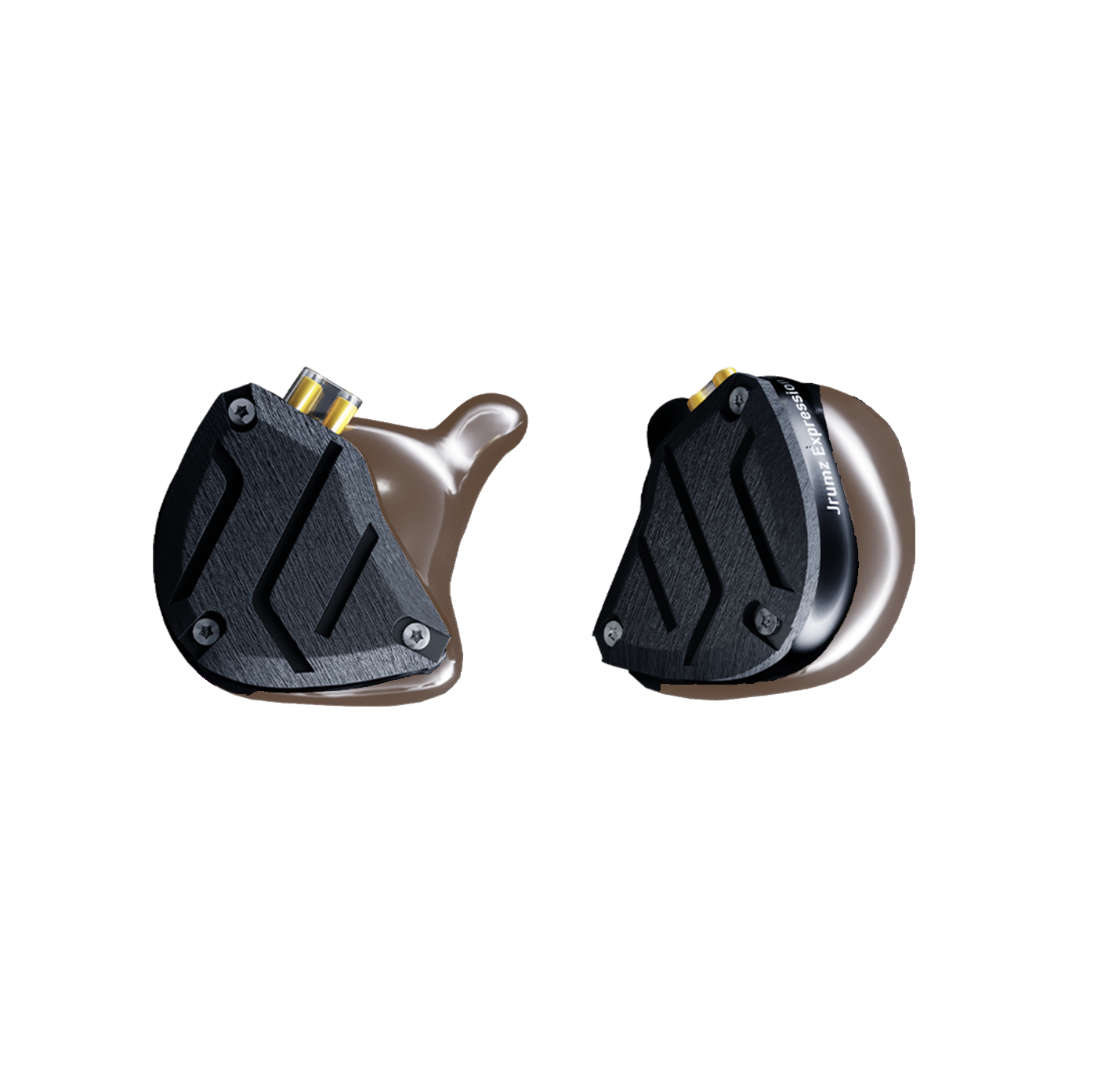 XP03 - Expression Custom Wired Earphones (Available in Silicone/Acrylic)
---
Best for: Musicians, audiophiles, music artists, performers, podcasters that have access to wired audio input.

Introducing the Custom Jrumz XP03, the perfect in-ear monitors for music lovers who demand both performance and style. Each pair of XP03 earphones is handcrafted to fit your ears perfectly, providing exceptional comfort and sound isolation. The custom-molded earpieces are made from high-quality hypoallergenic silicone/acrylic, ensuring a durable and long-lasting product. With a frequency response of 20Hz-20kHz, the XP03s deliver clear, accurate sound across the entire audio spectrum. The drivers are designed to handle high volumes without distortion, making them perfect for live performances and studio recording. The XP03s also come with a detachable cable, allowing you to easily swap out cables or upgrade to a wireless option. Whether you're a professional musician or a casual listener, the Jrumz XP03 earphones are the perfect choice for an unparalleled listening experience. Our customizable Jrumz Expression Wired earphone with detachable custom silicone or acrylic earmolds is the best way to customize and comfortably wear your Jrumz Expression Wired In-the-Ear monitors (IEMs). 

Additional features:

10 driver system

Custom detachable silicone or full shell acrylic earmold available in multiple colors

Active noise cancellation

Ergonomic fit

3.5 mm wired cable included

Interchangeable small, medium, large earphone tips

Designed with 24 ohms impedance and 109 dB sensitivity

1 year warranty

Our custom silicone earmold will add a richness to the sound that is far superior to the stock tips included with your universal Jrumz Expression models. 

Production Time:

Custom Jrumz in-ear monitors are individually crafted to fit the unique shape of your ears. They require a process called ear impression, where a mold is taken of your ears to create a custom-fit design. This ensures maximum comfort, noise isolation, and optimal sound quality tailored specifically to your ears. An ear impression can be used to create custom-fit ear tips for a more personalized and precise fit. It is an additional service that can enhance the comfort and performance of your Jrumz earphones. Ear impressions are free with Jrumz purchase. Place your order for your Jrumz custom earpiece online. Once you place an order, one of our client service specialists will contact you directly to schedule an appointment with a Jrumz preferred Audiologist near you within 72 hours.

Shipping & Delivery:

Custom orders may take 4-8 weeks for processing and production. However, this time frame depends on the time period in which we receive your ear impressions via mail (typically within 7 business days) or email (which is much faster).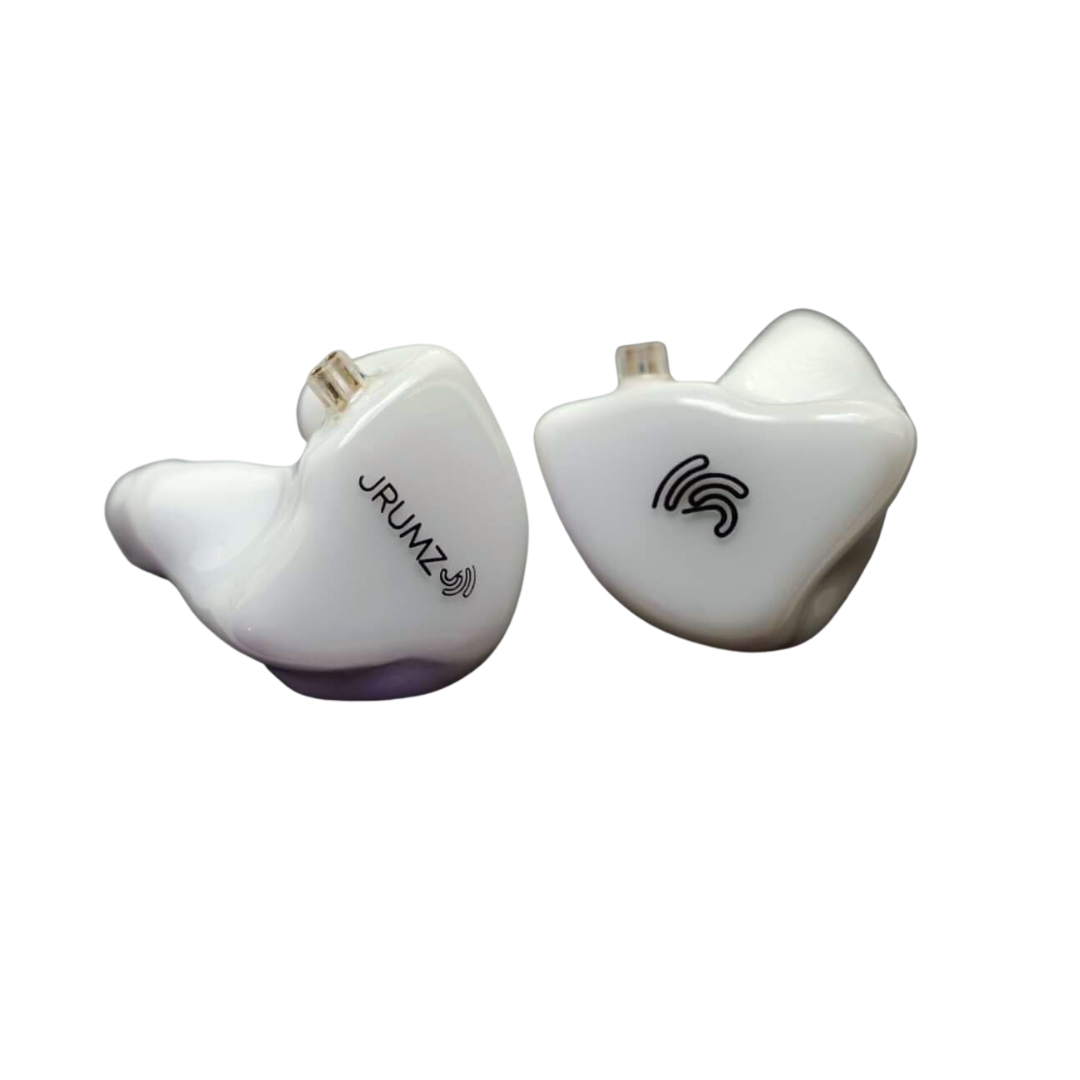 Experience Studio Sound Without The Noise
Enjoy dynamic studio sound without the distraction of outside noise. From production studio to a workout at the gym, hear rich sound and all elements of music with Jrumz Active Noise Cancellation XP Earphones.
BLICKY - Fresh X Reckless with Jrumz Ear Wear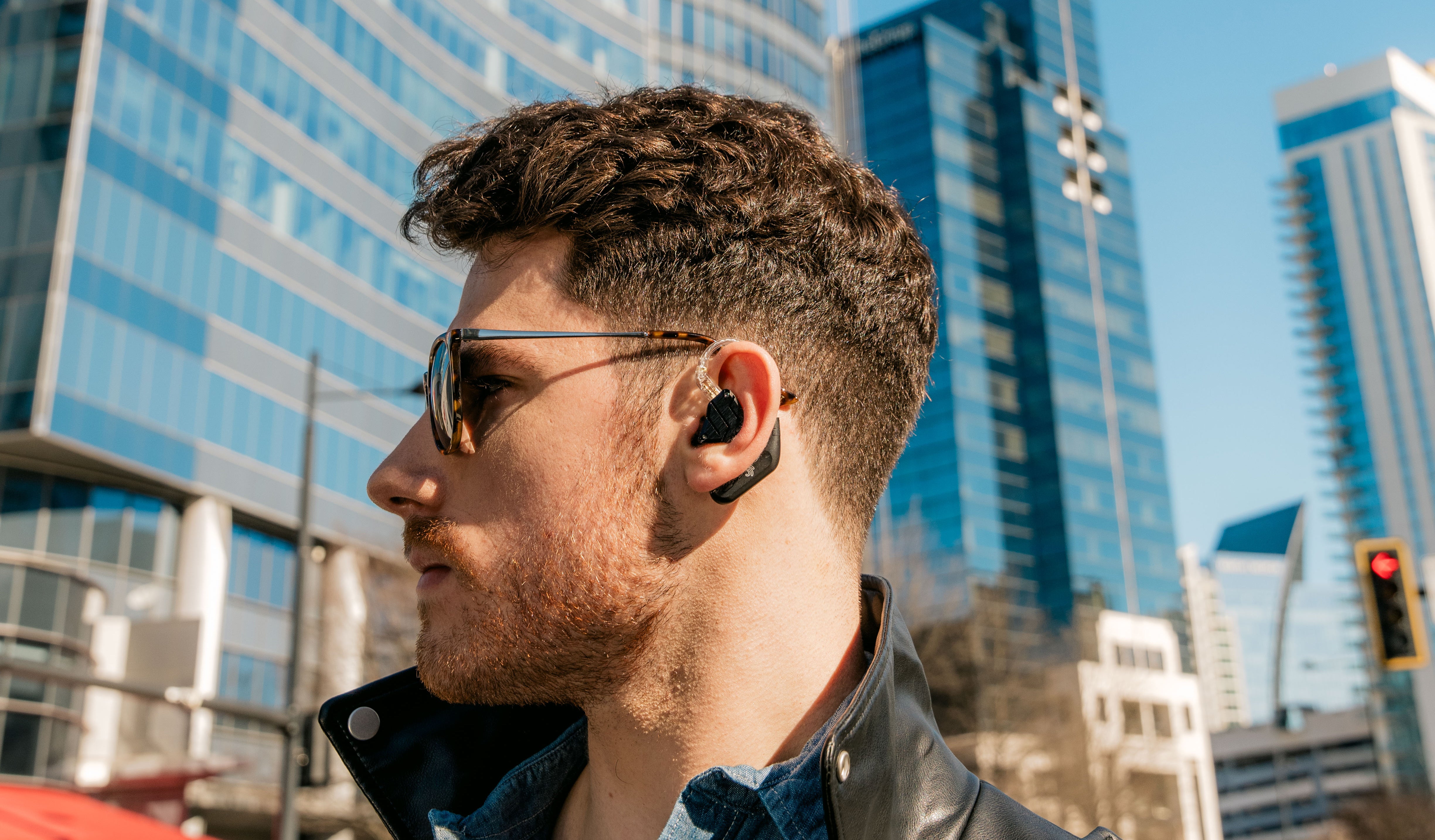 Active Noise Cancellation
Experience Music Without Distractions
Tired of unwanted noise ruining your audio experience? Enjoy dynamic sound without the distraction from planes, gyms, and other outside noise.
Stylish & Compact
Dynamic Sound On The Go
Carrying around heavy headphones with annoying wires are a thing of the past. Take your listening experience to new heights with the luxury and mobility you love.
Secure & Snug Fit
Never Lose Another Earphone Again
From working out at the gym, jamming in the studio, or at work, take calls and enjoy dynamic crisp audio without losing your earphones.
Wired & Wireless
Dynamic Audio For Any Situation
Connect to your iPad, iPhone, Android smartphone, tablet, and other bluetooth enabled devices (XP02 and XP04 only), or plug directly into your audio equipment. (All XP Products)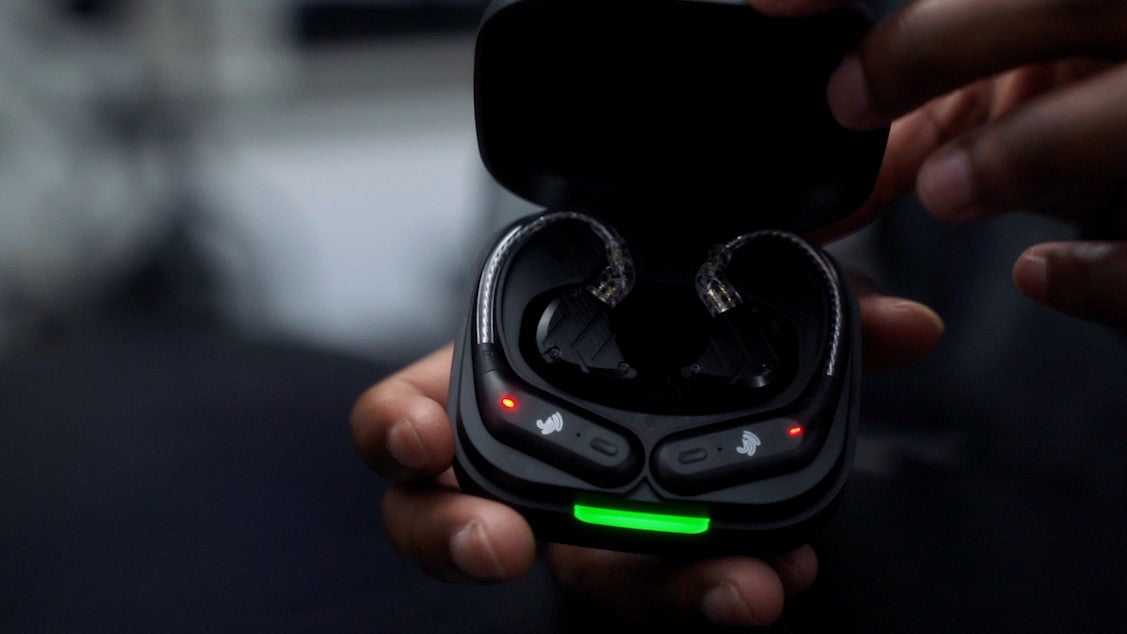 10 Drivers
A Leap Forward in Sound and Design
Hear all elements of music with crisp audio and sound at levels you enjoy. Experience high quality sound like never before.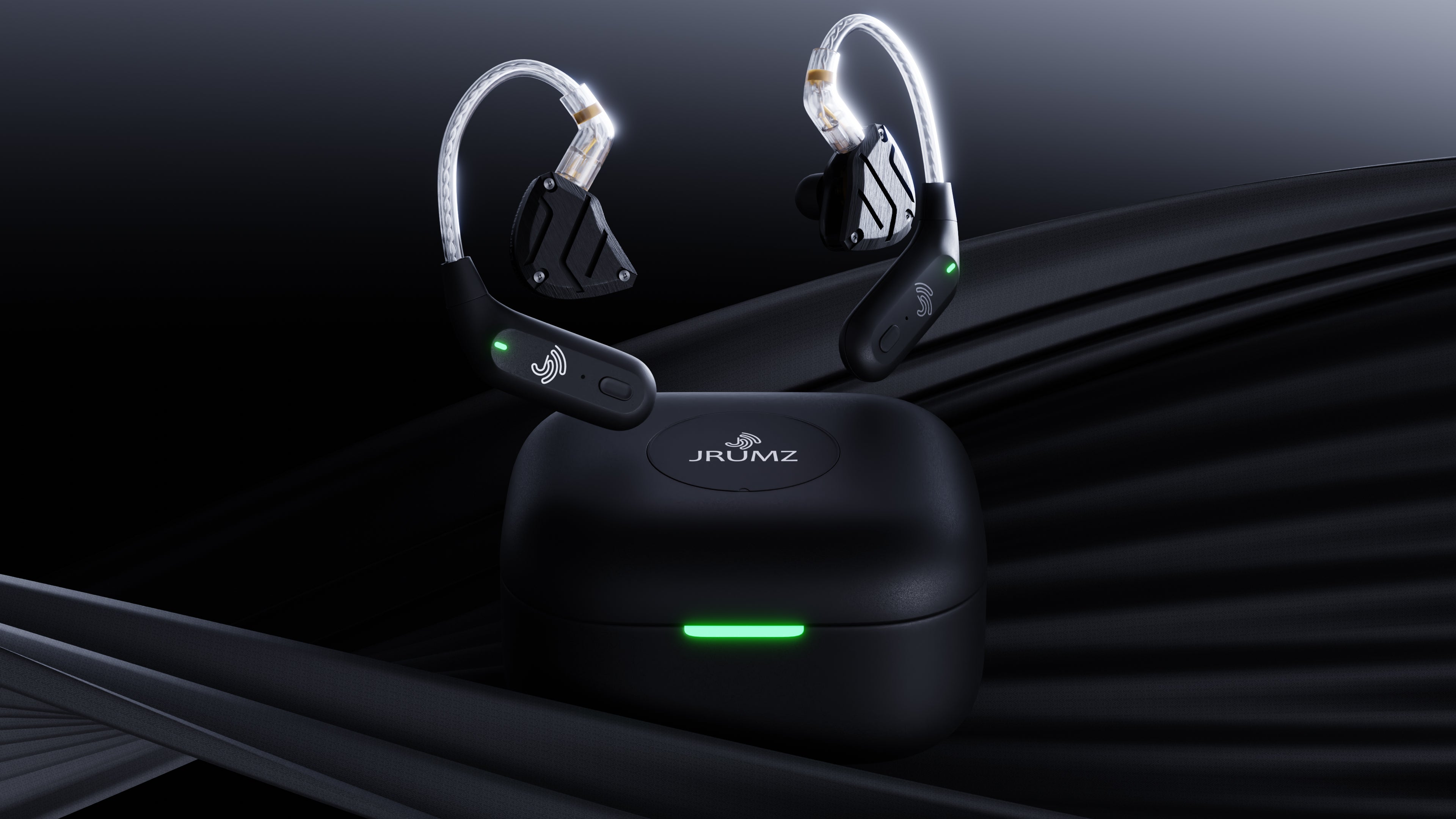 24 Ohms & 109 DB
Enhance Your Listening Experience
Listen to your favorite music or artwork without damaging your ears. Upgrade your audio experience and hear all elements of music. Live studio sound and feel while listening to your favorite music or artist.
48 HRS
Travel With Quality Sound For Days
Enjoy high quality sound on-the-go with up to 48 hour battery life. Rechargeable case included; XP02 and XP04 only.
Free 2-Day Shipping On All Orders
FAQ
Have more questions about our products? Check out the most frequently asked questions.
How long will it take to get my orders?

Orders processed here will take 1-3 business days to arrive with free 2 day shipping.

Delivery details will also be provided in your confirmation email.
What are Jrumz made out of?

Jrumz are custom in-ear pieces made from our patented silicone formula.
Can Jrumz be exposed to water, air or light?

Yes, Jrumz may be exposed to water, air or light.
Do I need to have an ear impression before ordering my Jrumz?

No. Ear impressions are free with Jrumz purchase. Place your order for your Jrumz custom earpiece online.

Once you place an order, one of our client service specialists will contact you directly to schedule an appointment with a Jrumz preferred Audiologist near you.
How can I become a Jrumz preferred Audiologist?

Jrumz is actively recruiting Audiologists around the U.S. to join our team. If you are interested in becoming a Jrumz preferred Audiologist, please send an email to jrumz@highlevelhearing.com.
30-Day Money Back Guarantee

We understand that sometimes things change. Non custom items purchased at the Jrumz Store follow a standard return policy and may be returned within 30 calendar days from the date you received it.

Only items that have been purchased directly from Jrumz Ear Wear, either online or at an actual Jrumz Ear Wear Retail Store, can be returned to Jrumz.

Jrumz products purchased through other retailers must be returned in accordance with their respective returns and refunds policy.

Please review our refund policy for more information.
Our customer support is available Monday to Friday: 8am-5pm.
Average answer time: 24h
This product has no reviews yet.