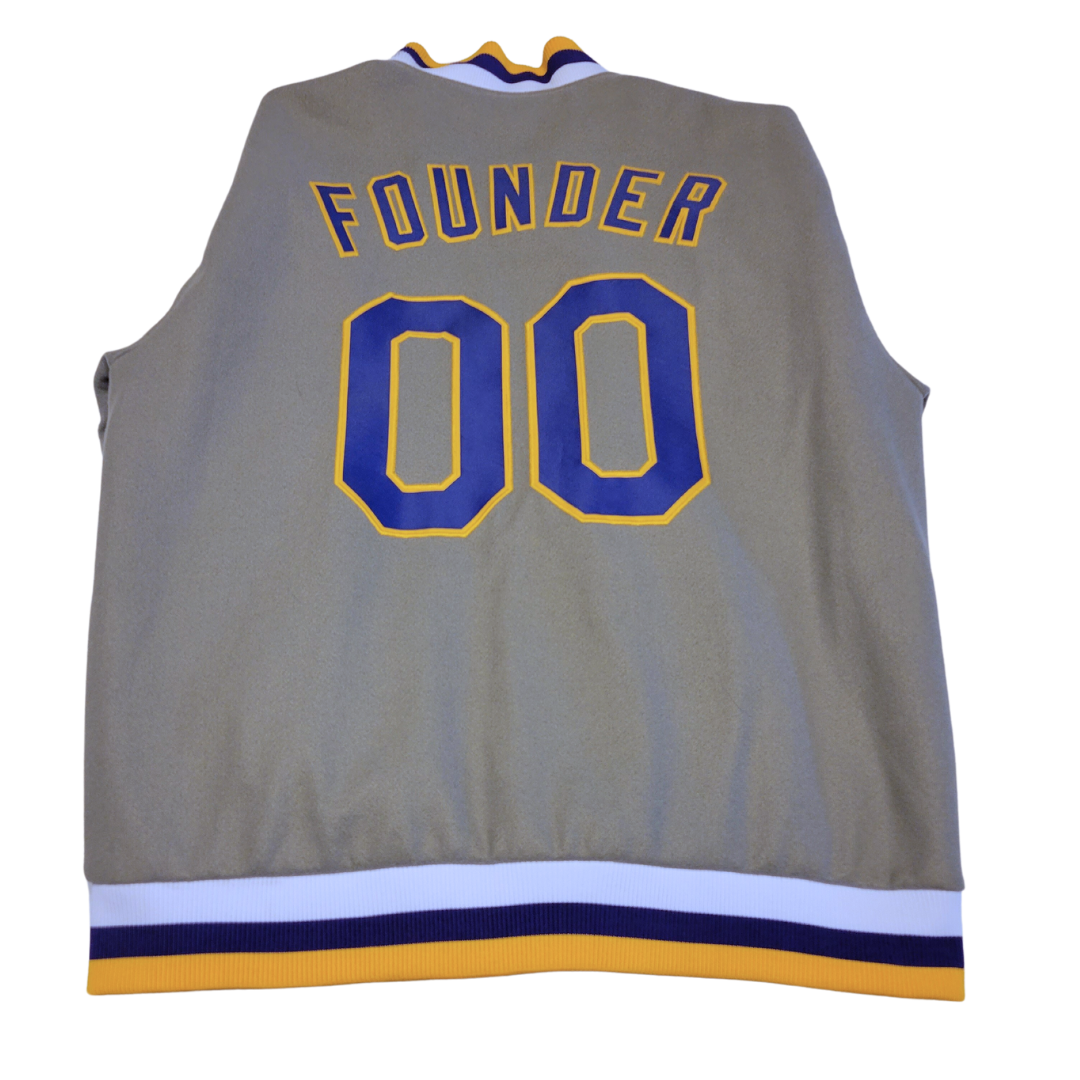 Gray Jrumz Squad Vintage Bomber Jacket
---
A Standout Customizable Vintage Varsity Jacket for the Style-Savvy 

The Jrumz Squad Gray Vintage  Bomber Jacket is a true game-changer when it comes to streetwear fashion. This vintage-inspired baseball bomber jacket effortlessly combines timeless design with modern customization options, resulting in a truly unique and eye-catching piece. With its patchwork, hipster utility tops, and stitched name and number details, this jacket is a must-have for those who want to make a bold statement while proudly repping the Jrumz brand.

Style

The inclusion of hipster utility tops adds a touch of urban flair to the jacket. These functional pockets not only enhance the visual appeal but also provide practical storage for your essentials. It's the perfect balance between style and utility, allowing you to carry your belongings while maintaining a fashionable edge.

Material


In terms of quality, the Gray Jrumz Squad Vintage Bomber Jacket does not disappoint. It is constructed from premium materials that are built to last. The stitching is clean and sturdy, ensuring durability and longevity. The jacket provides a comfortable fit, with its relaxed silhouette and ribbed cuffs and hem. It's perfect for layering over your favorite streetwear ensembles or for adding a stylish touch to a more casual outfit.

Size

The Gray Jrumz Squad Vintage Bomber Jacket is available in a range of sizes to ensure a perfect fit for everyone. Whether you prefer a snug fit or a more relaxed silhouette, you can find the size that suits you best.

Overall, the Gray Jrumz Squad Vintage Bomber Jacket is a standout piece in the realm of streetwear. Its vintage-inspired design, customizable features, and attention to detail make it a must-have for fashion-forward individuals who appreciate both style and personalization. Embrace your unique sense of fashion and make a lasting impression with this exceptional jacket from Jrumz Squad.


Experience Studio Sound Without The Noise
Enjoy dynamic studio sound without the distraction of outside noise. From production studio to a workout at the gym, hear rich sound and all elements of music with Jrumz Active Noise Cancellation XP Earphones.
BLICKY - Fresh X Reckless with Jrumz Ear Wear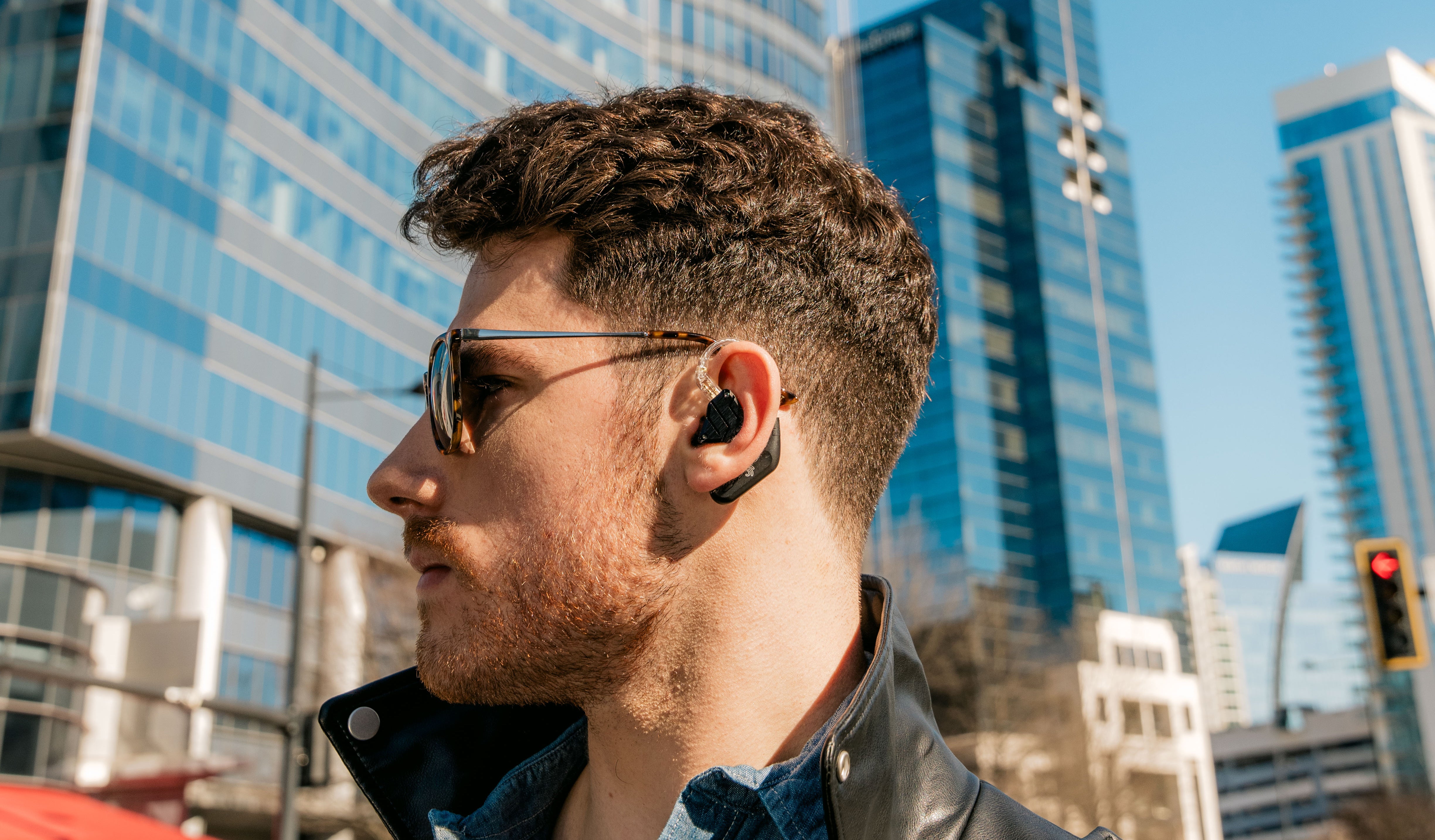 Active Noise Cancellation
Experience Music Without Distractions
Tired of unwanted noise ruining your audio experience? Enjoy dynamic sound without the distraction from planes, gyms, and other outside noise.
Stylish & Compact
Dynamic Sound On The Go
Carrying around heavy headphones with annoying wires are a thing of the past. Take your listening experience to new heights with the luxury and mobility you love.
Secure & Snug Fit
Never Lose Another Earphone Again
From working out at the gym, jamming in the studio, or at work, take calls and enjoy dynamic crisp audio without losing your earphones.
Wired & Wireless
Dynamic Audio For Any Situation
Connect to your iPad, iPhone, Android smartphone, tablet, and other bluetooth enabled devices (XP02 and XP04 only), or plug directly into your audio equipment. (All XP Products)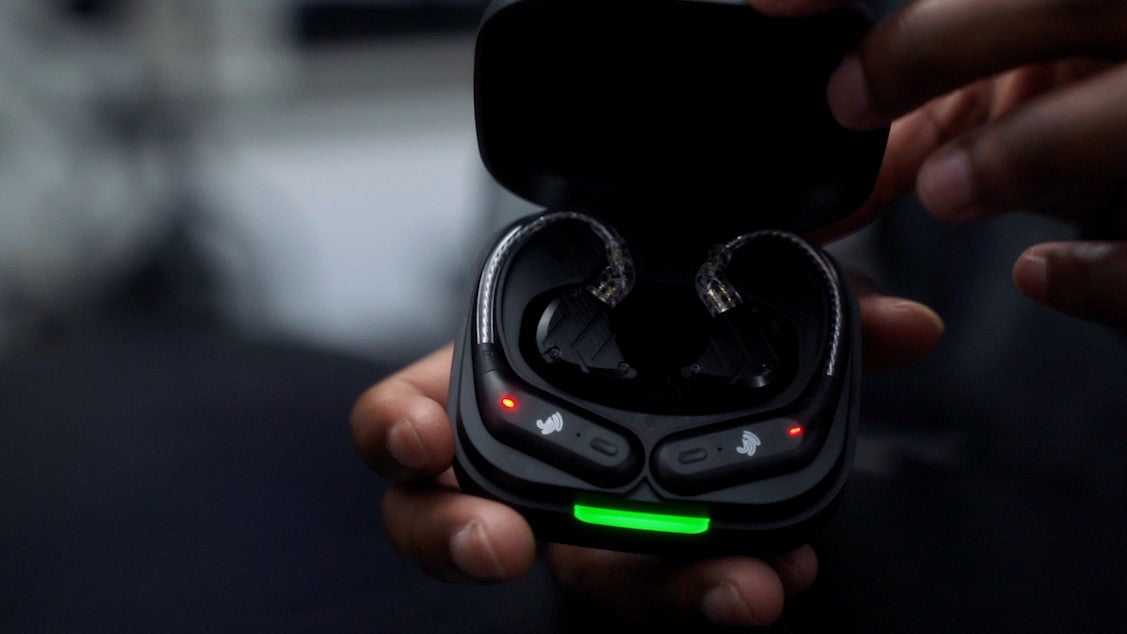 10 Drivers
A Leap Forward in Sound and Design
Hear all elements of music with crisp audio and sound at levels you enjoy. Experience high quality sound like never before.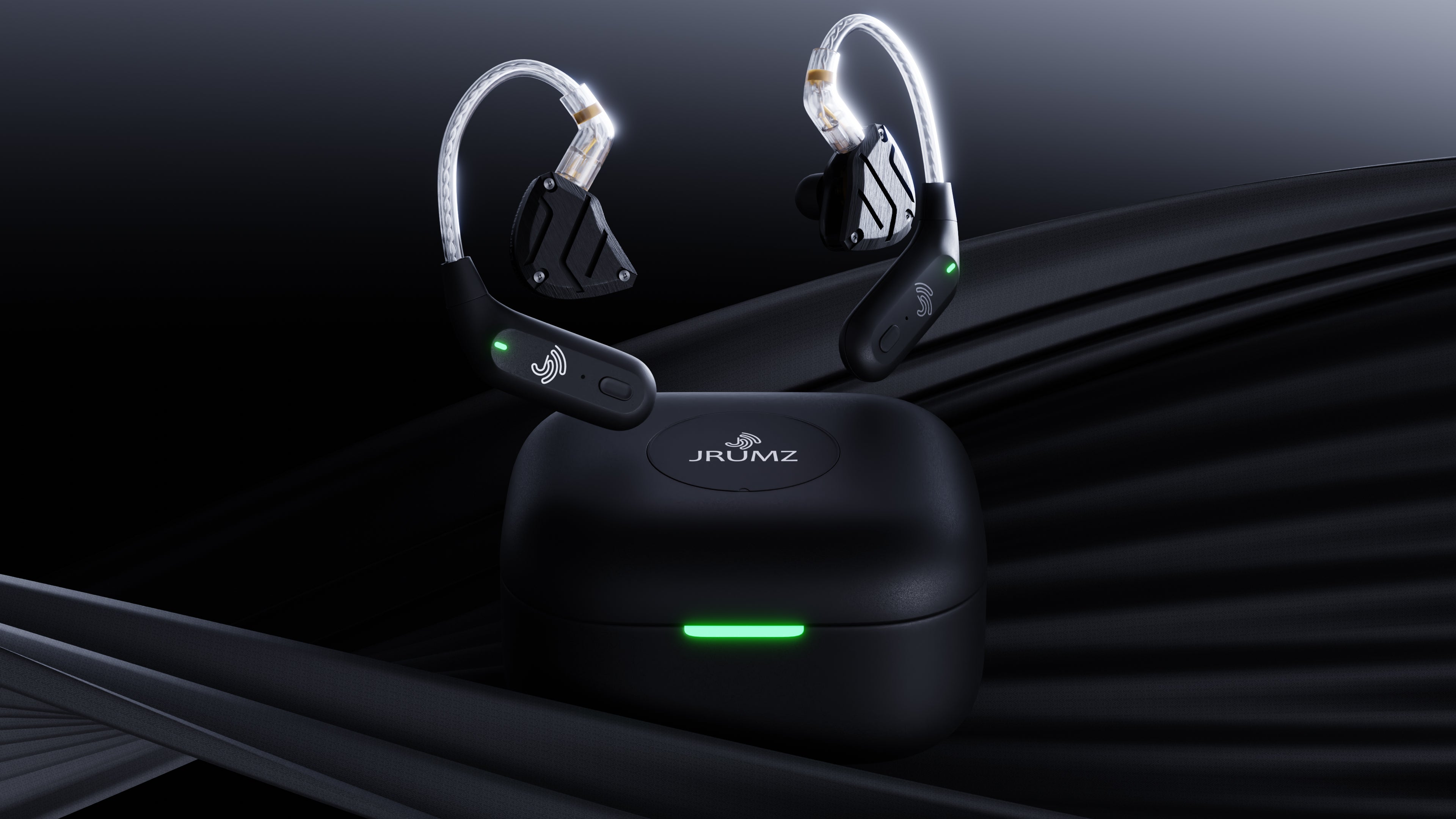 24 Ohms & 109 DB
Enhance Your Listening Experience
Listen to your favorite music or artwork without damaging your ears. Upgrade your audio experience and hear all elements of music. Live studio sound and feel while listening to your favorite music or artist.
48 HRS
Travel With Quality Sound For Days
Enjoy high quality sound on-the-go with up to 48 hour battery life. Rechargeable case included; XP02 and XP04 only.
Free 2-Day Shipping On All Orders
FAQ
Have more questions about our products? Check out the most frequently asked questions.
How long will it take to get my orders?

Orders processed here will take 1-3 business days to arrive with free 2 day shipping.

Delivery details will also be provided in your confirmation email.
What are Jrumz made out of?

Jrumz are custom in-ear pieces made from our patented silicone formula.
Can Jrumz be exposed to water, air or light?

Yes, Jrumz may be exposed to water, air or light.
Do I need to have an ear impression before ordering my Jrumz?

No. Ear impressions are free with Jrumz purchase. Place your order for your Jrumz custom earpiece online.

Once you place an order, one of our client service specialists will contact you directly to schedule an appointment with a Jrumz preferred Audiologist near you.
How can I become a Jrumz preferred Audiologist?

Jrumz is actively recruiting Audiologists around the U.S. to join our team. If you are interested in becoming a Jrumz preferred Audiologist, please send an email to jrumz@highlevelhearing.com.
30-Day Money Back Guarantee

We understand that sometimes things change. Non custom items purchased at the Jrumz Store follow a standard return policy and may be returned within 30 calendar days from the date you received it.

Only items that have been purchased directly from Jrumz Ear Wear, either online or at an actual Jrumz Ear Wear Retail Store, can be returned to Jrumz.

Jrumz products purchased through other retailers must be returned in accordance with their respective returns and refunds policy.

Please review our refund policy for more information.
Our customer support is available Monday to Friday: 8am-5pm.
Average answer time: 24h
This product has no reviews yet.